Croton Watch Instructions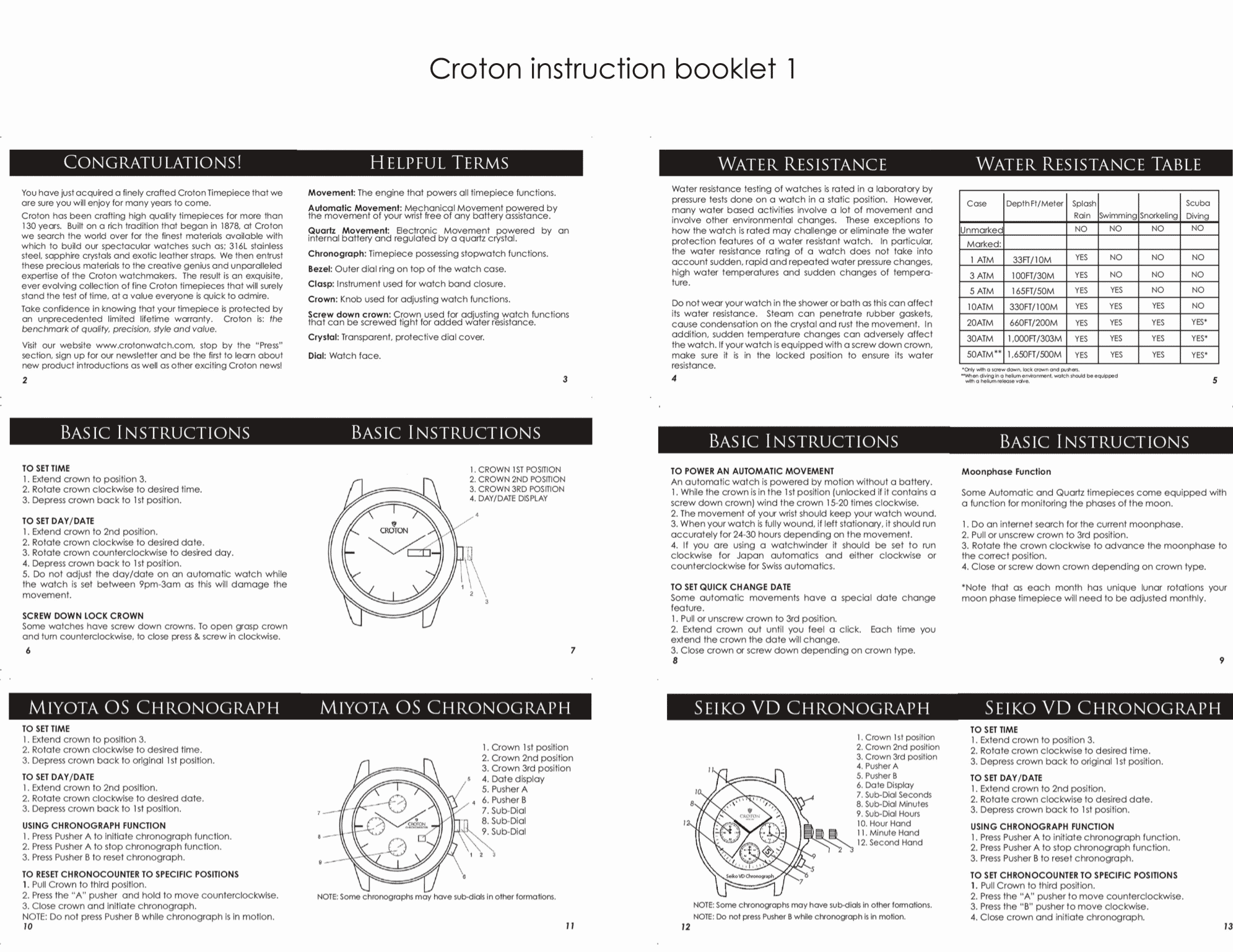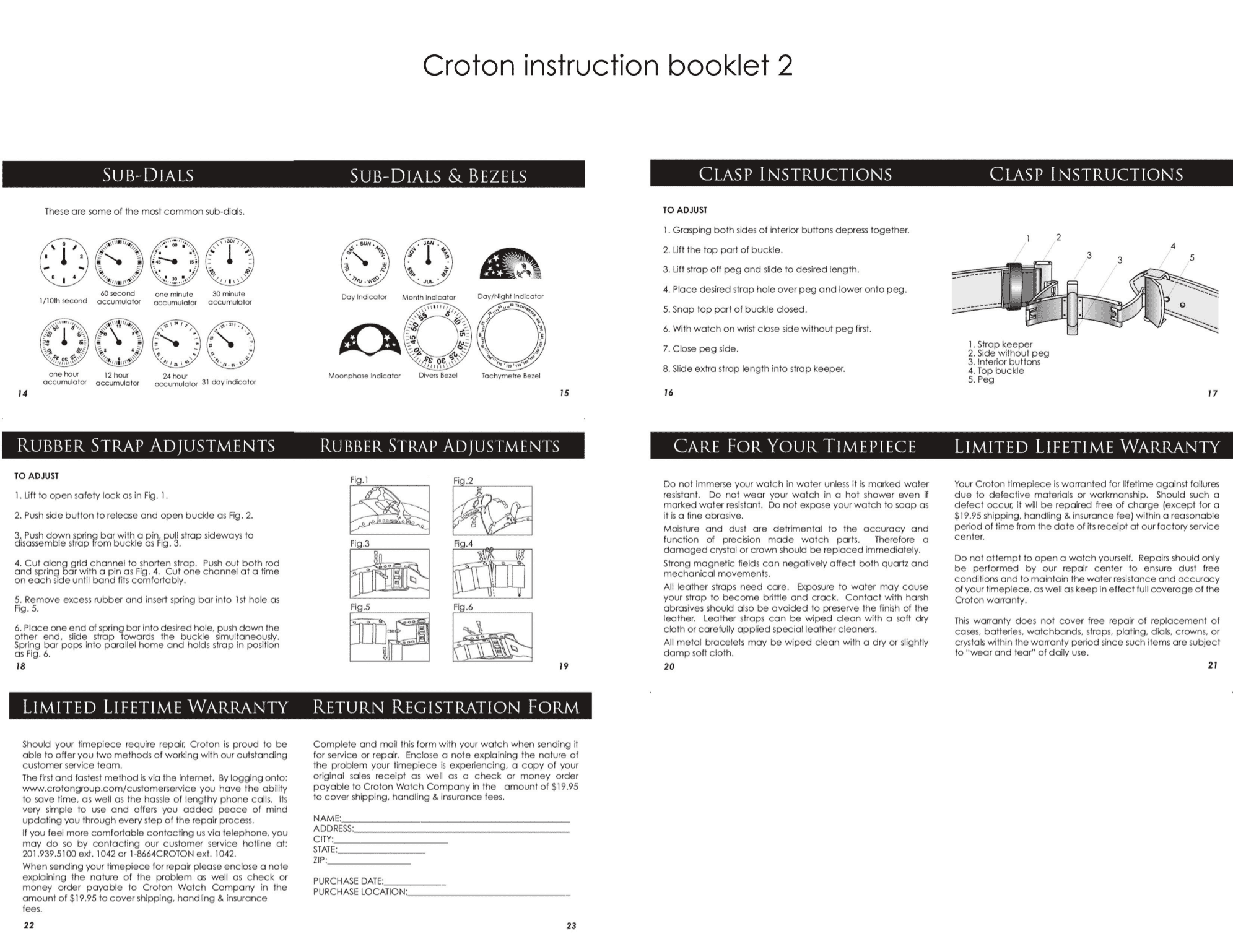 CROTON LIMITED LIFETIME WARRANTY
Your Croton timepiece is warranted for life against failures due to defective materials or workmanship. Should such a defect occur, it will be repaired free of charge (except a $19.95 service fee for shipping, handling and insurance) and returned to you within a reasonable period of time from the date of its receipt at our factory service center.
Do not attempt to open a watch yourself.  Repairs should only be performed by the experienced watchmakers at Croton.  This will ensure full coverage of the Croton warranty.
This warranty does not cover free repair or replacement of cases, batteries, watchbands, straps, dials, crowns, or crystals within the warranty period since such items are subject to "wear and tear" of daily use.  
 

TIMEPIECE REPAIR
Should your watch need to be repaired, you may send your watch to our Customer Service Department.  Please make sure that you pack the watch securely and include a note with your name, address, phone number, e-mail address as well as the nature of the problem that you are experiencing.  In addition, please include a check or money order to Croton Watch Company, in the amount of $19.95 (for shipping, handling and insurance).  If you would like to use a credit card for this fee, please contact our Customer Service Department.  Also, all returns must be shipped with either registered mail or with a trackable carrier such as UPS or Fedex. Sending with regular mail will result in the package being refused by the warehouse.